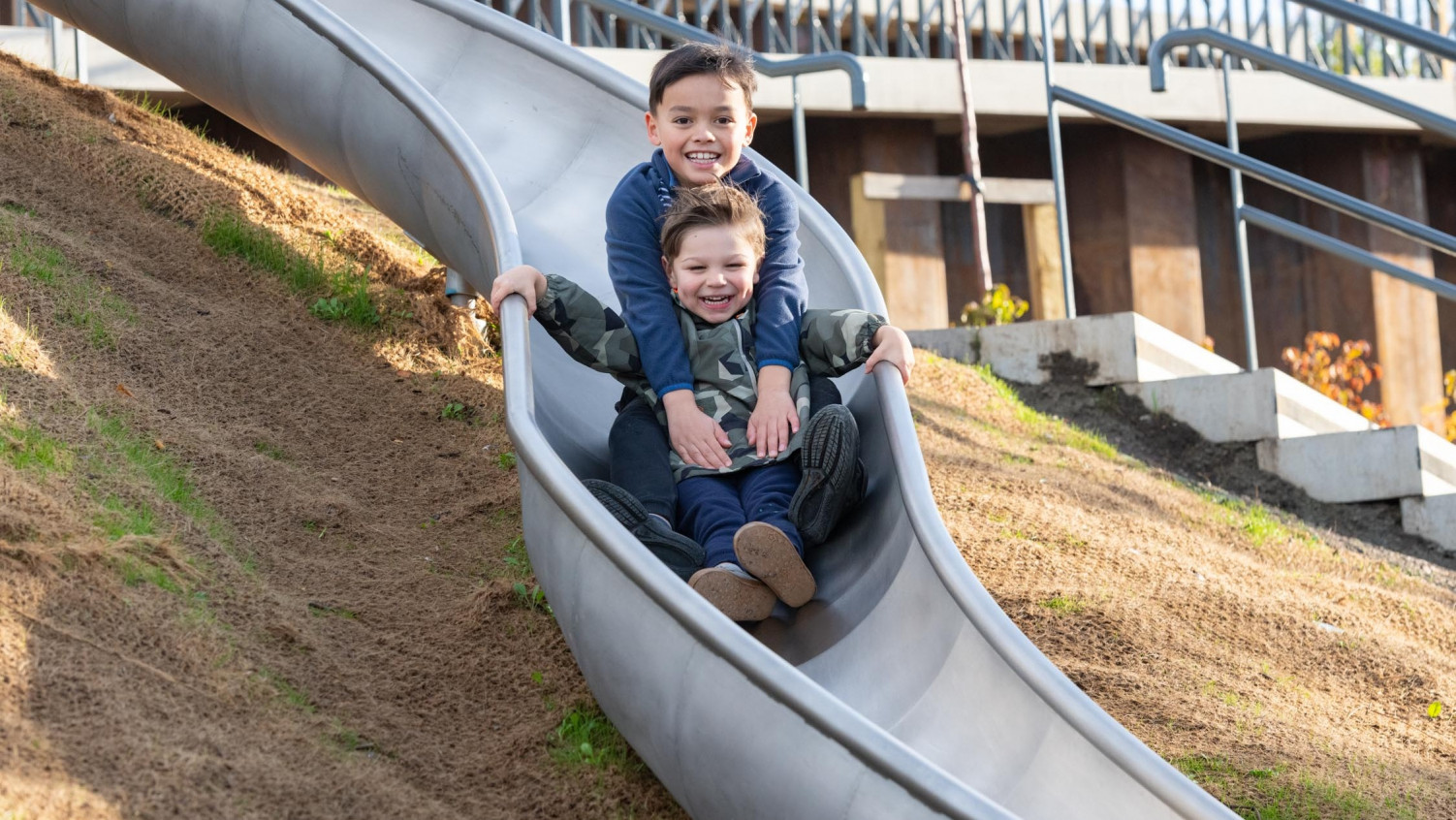 Claypitts
Glasgow, Scotland
Selected Case Study
Case Studies
Timberplay Scotland was asked to deliver a very playful addition to the Gateway site at Claypitts, which involves a significant level change, from street level up to the canal. Timberplay Scotland's work at Claypitts is just a small element to a larger project delivered by Land Use Consultants (LUC) to the north of Glasgow city centre. The wider project has brought access and landscape improvements to the canal towpath and helps to better connect and link the community with the centre of Glasgow.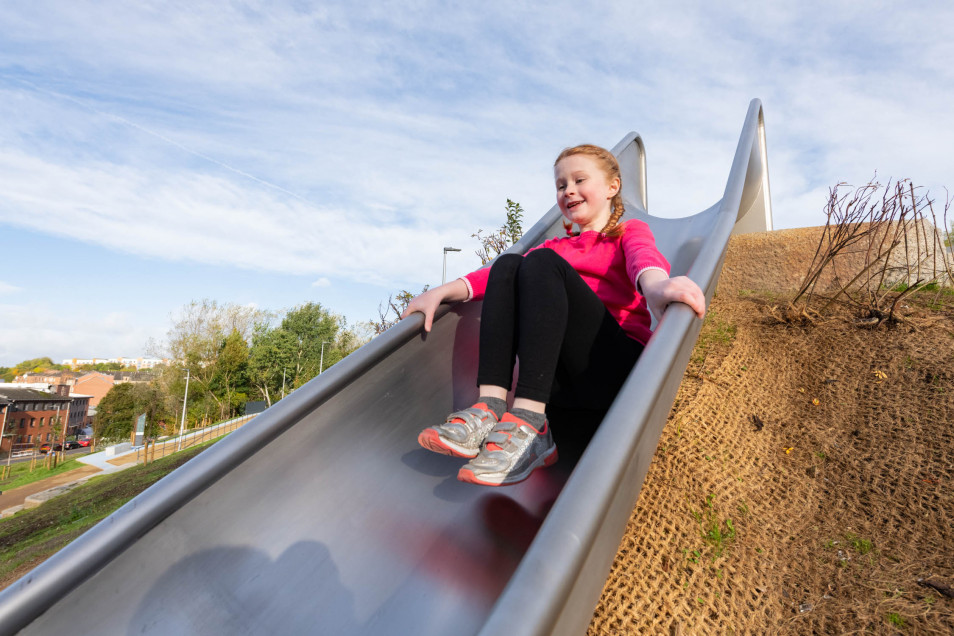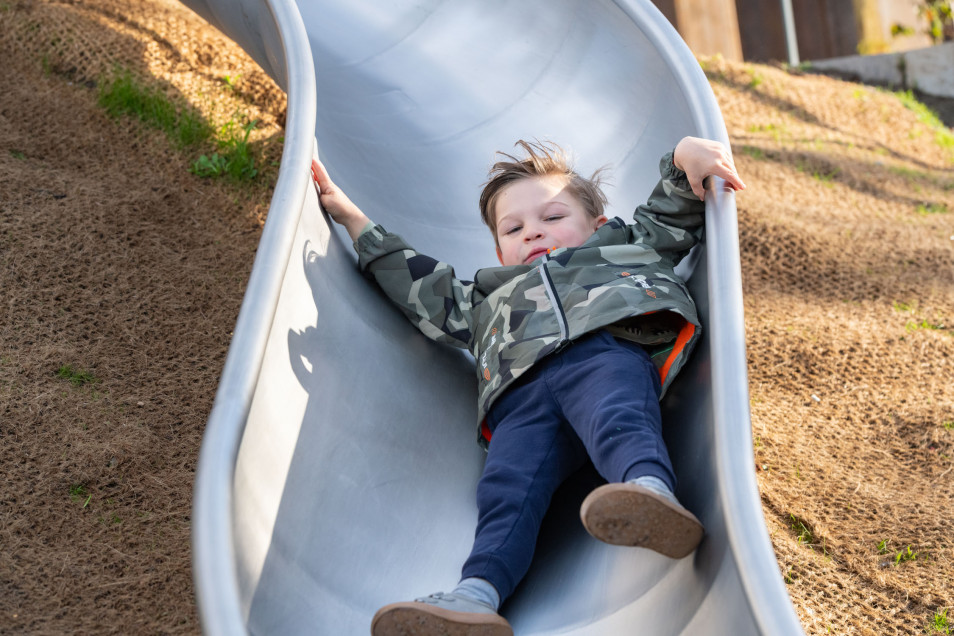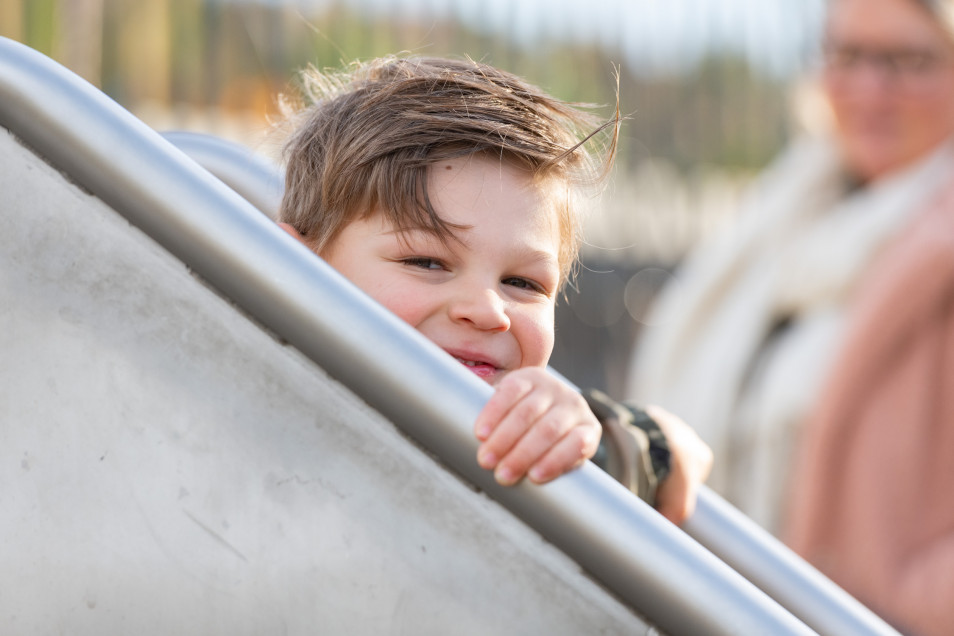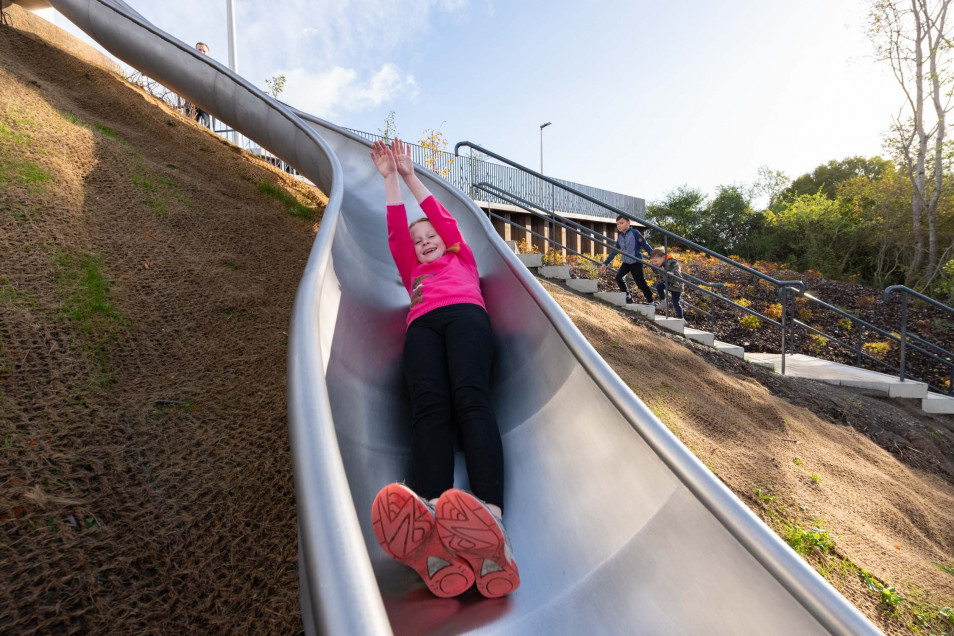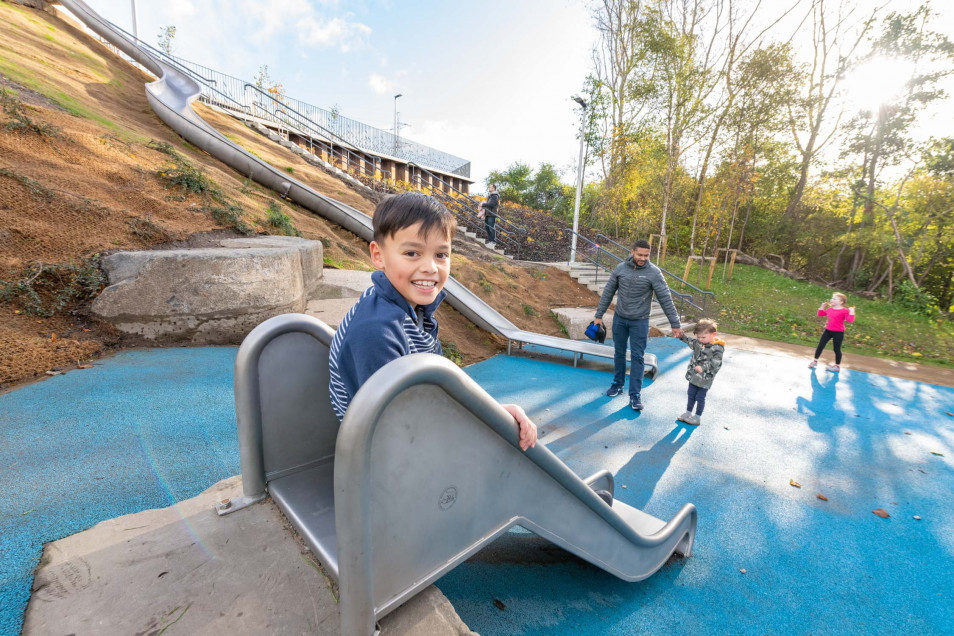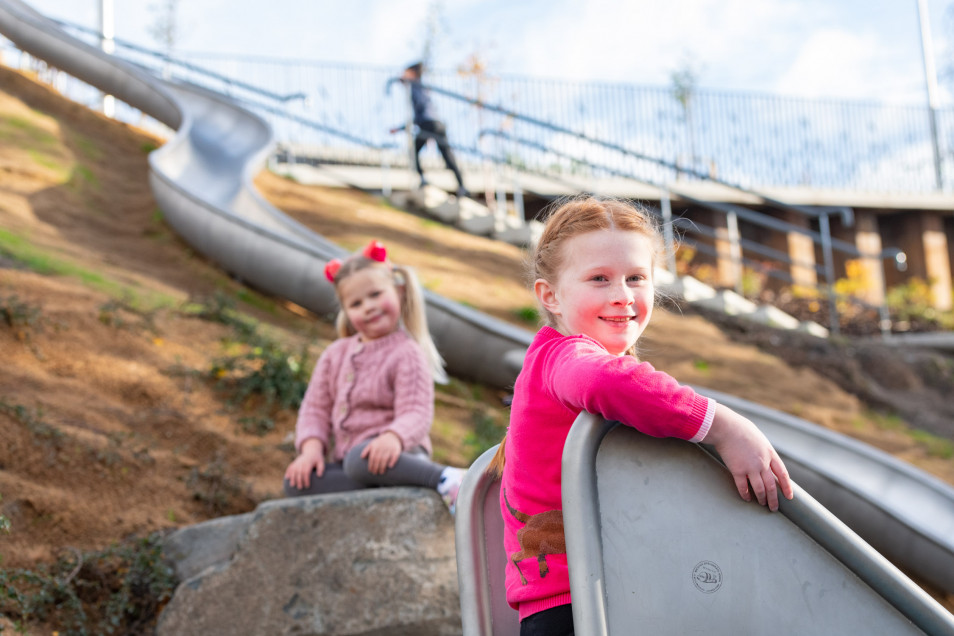 We provided a truly bespoke solution that has been delivered in collaboration with LUC and the main contractor, MacKenzie Construction. A huge (our largest in the UK!) embankment slide now allows people of all ages – with bravery! – to quickly travel over 15 metres in length and drop over 6 metres in elevation! Of course, once you have done this once, you need to climb back up and enjoy the wind in your face once more! A small slide has also been incorporated on the embankment, so that very young children don't miss out on the fun.
The project is proving to be a huge success with the local community, with local ownership taking place. The site is now an important asset to the city, with improved access to walking and cycling routes, as well as biodiversity gains. The fact that LUC and the Client have also shown the commitment to include child-friendly and playful elements within the design, is a great credit to them as we move towards an environment that is designed for all.
A challenging project given the nature of the site and complex design details, Timberplay Scotland are delighted to have delivered a fun element as part of this exceptional project.
Scope: Supply, Design Advice, Installation
Client: Scottish Canals
Landscape Design: Land Use Consultants
Contractor: MacKenzie Construction
Photo Credit: Paul Upward
Products
Products used at this space