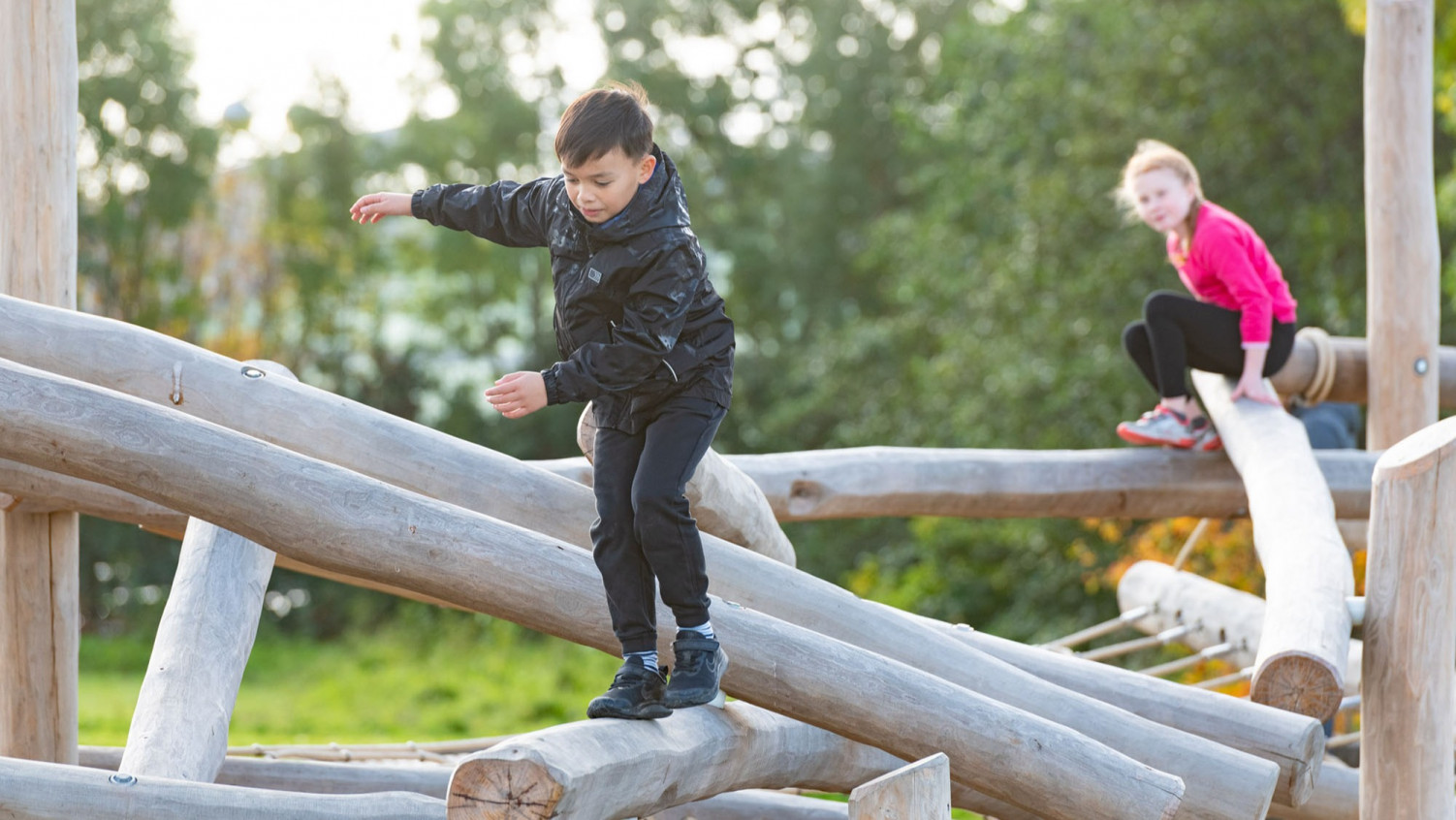 Toryglen
Glasgow, Scotland
Selected Case Study
Case Studies
Working in collaboration with LUC, Timberplay Scotland have proudly supported the development of a playground at Toryglen. The play area is part of a large public green space renewal project to the south of Glasgow city centre.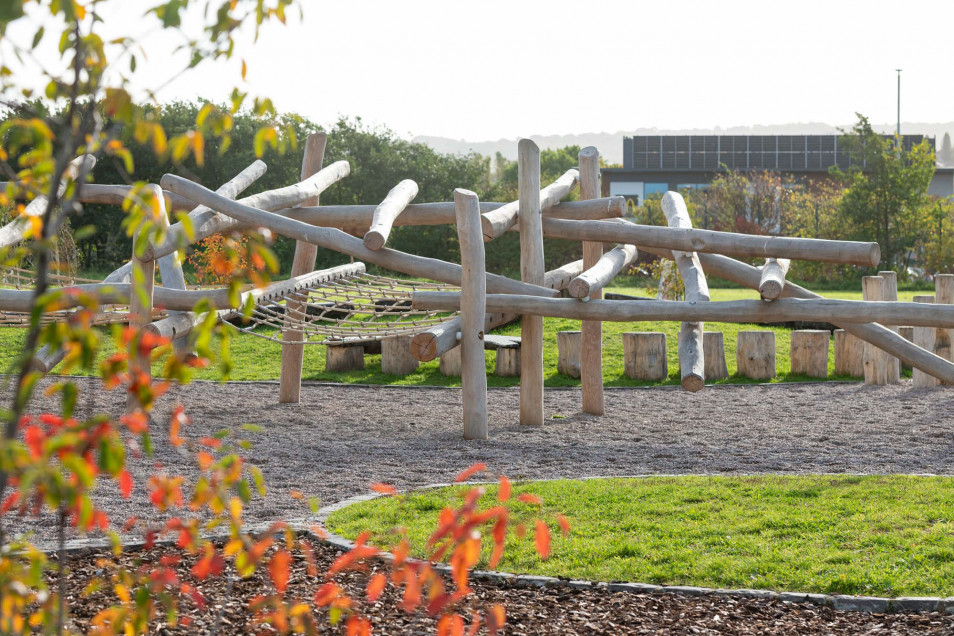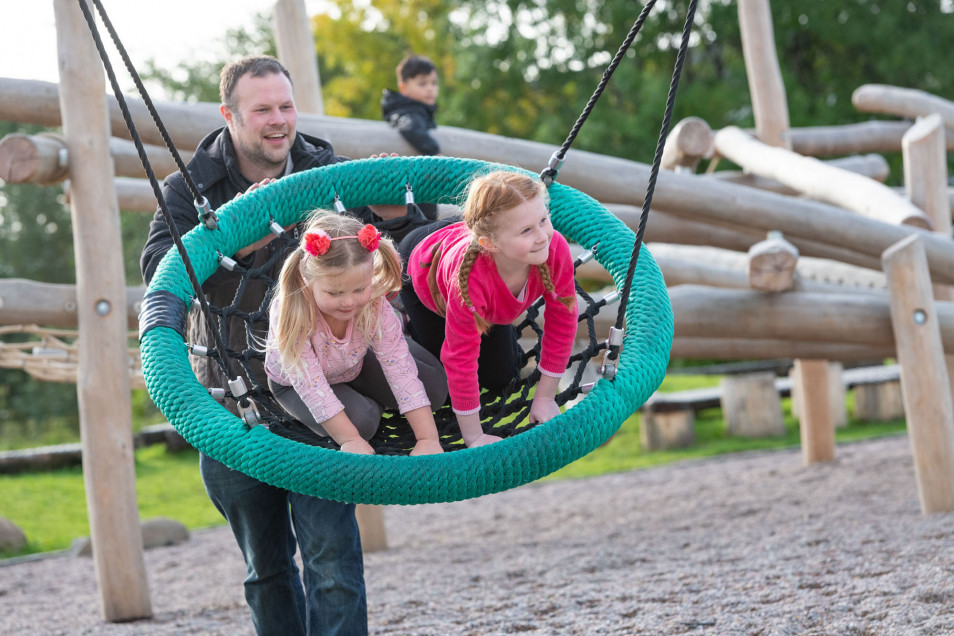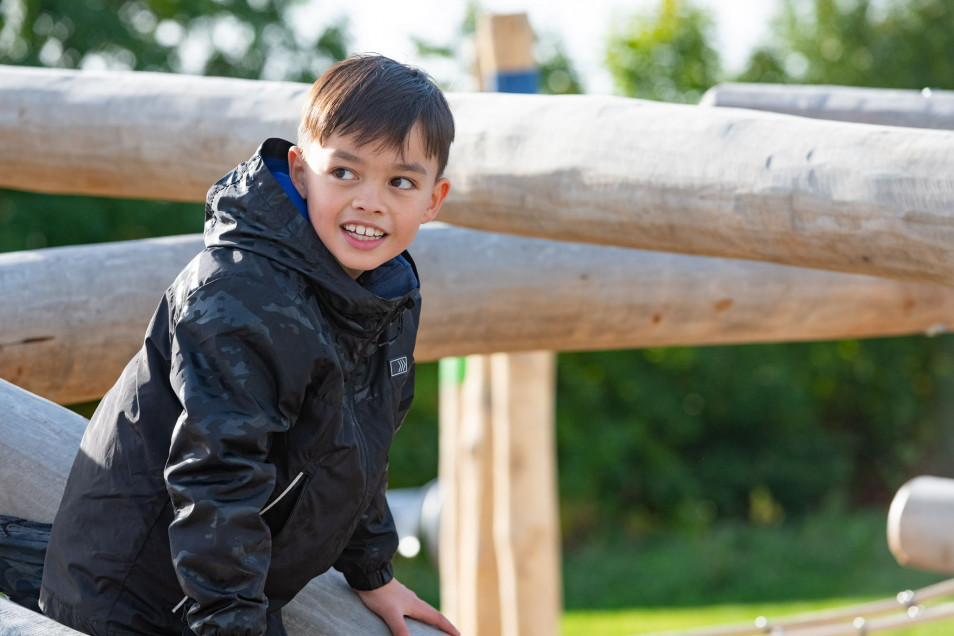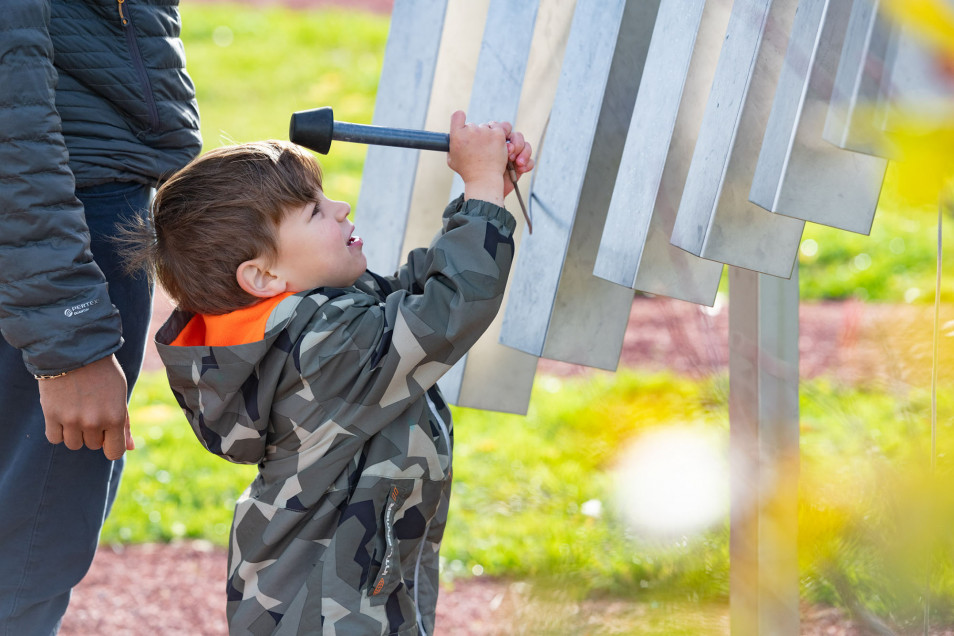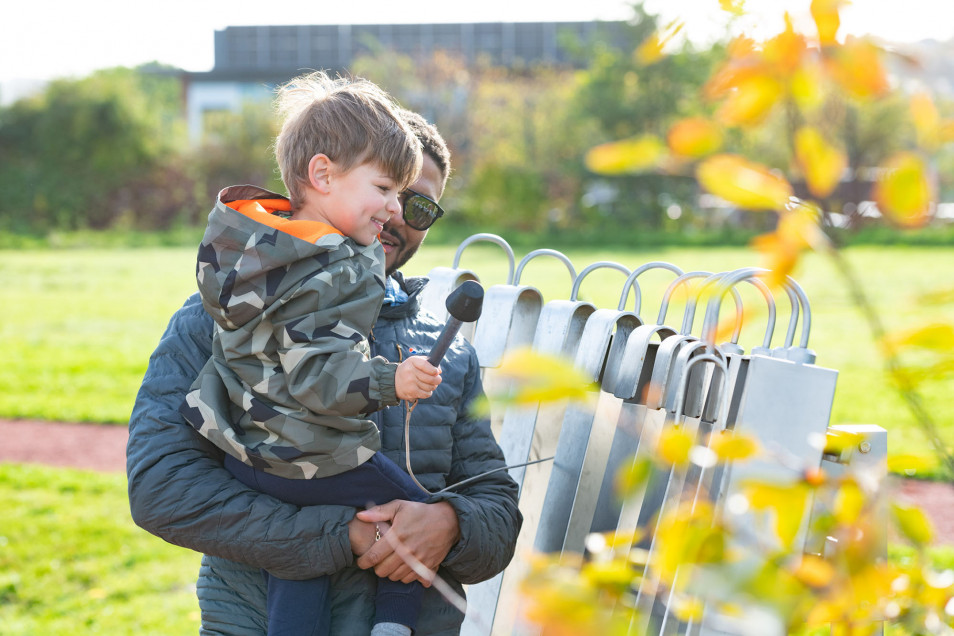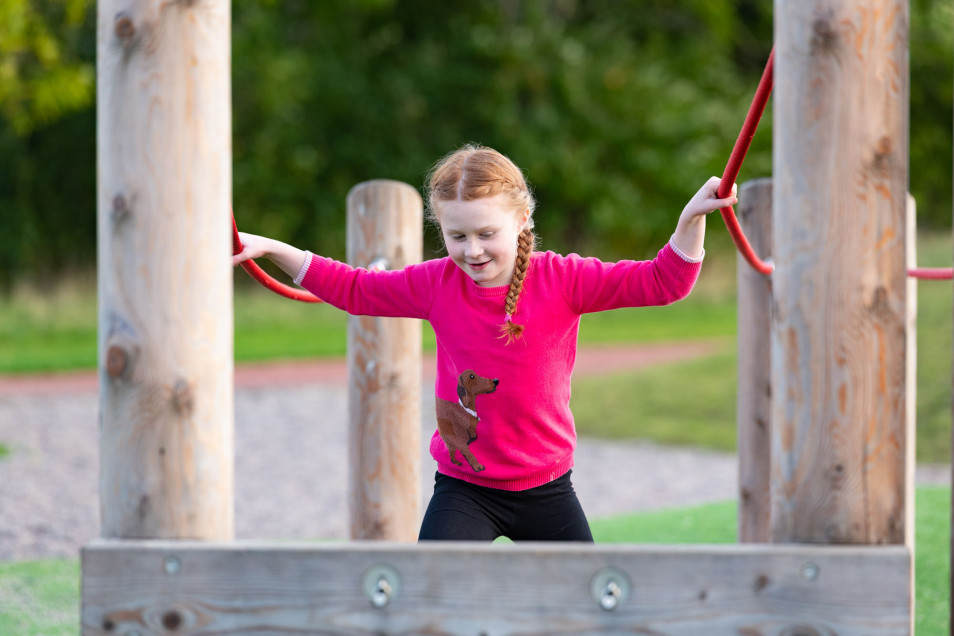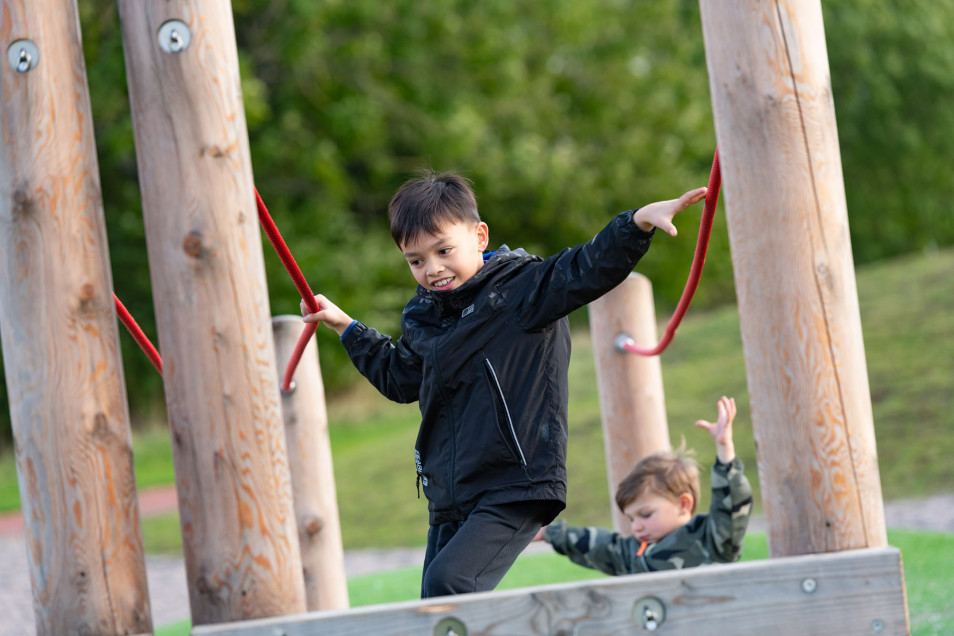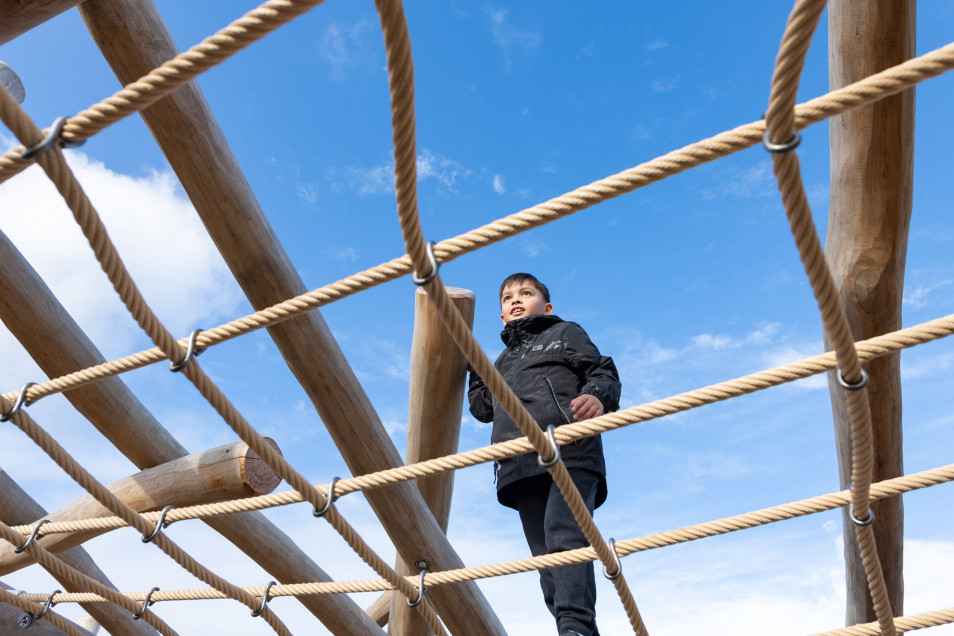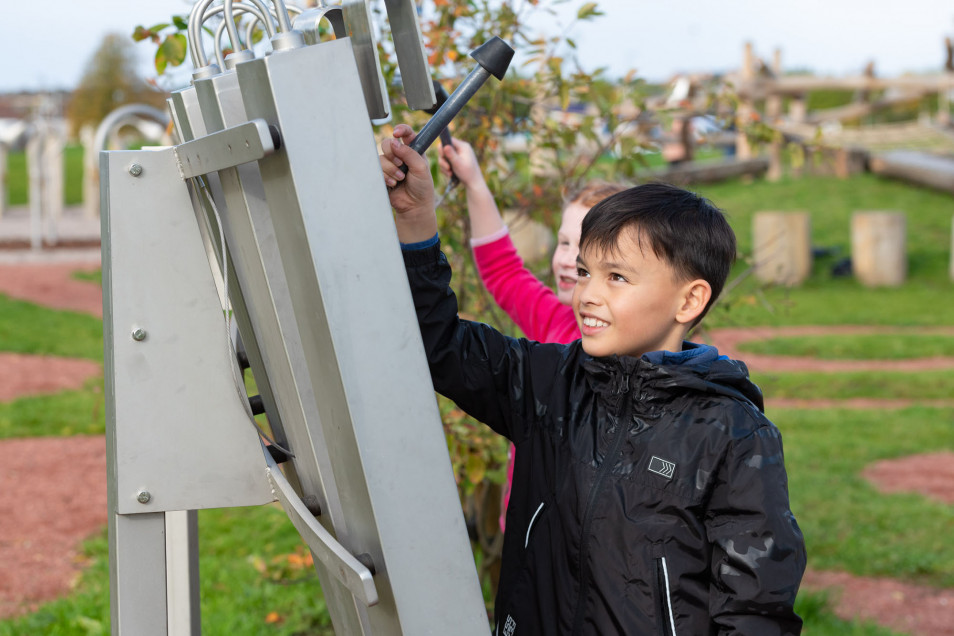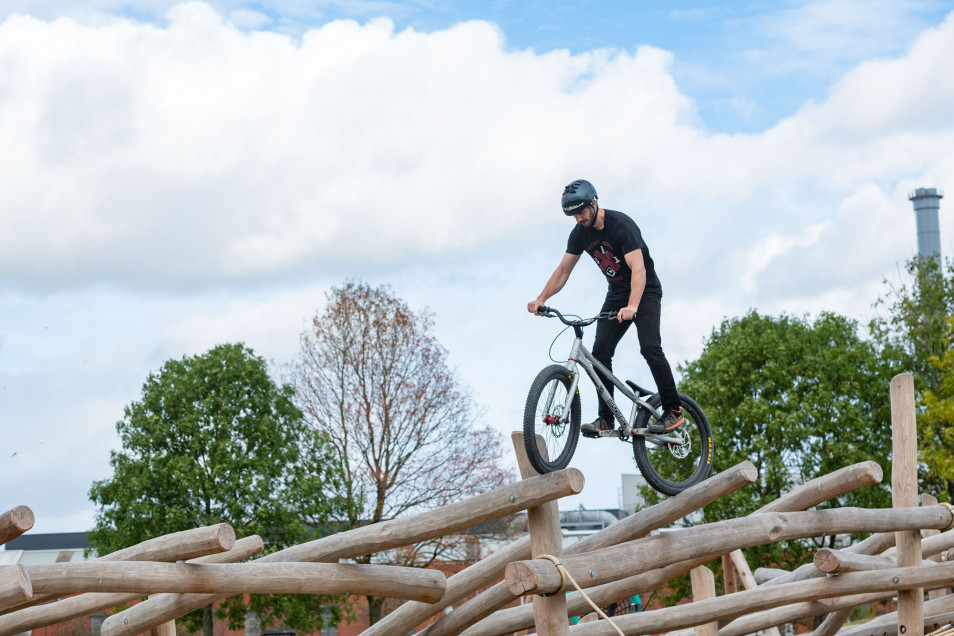 Our Climbing Structure is the focal point of the scheme, it is the largest of our Climbing Structures in Scotland at approximately 20 metres in length and over 8m in width. This piece is the original climbing unit of this type and its carefully considered design and installation means it is able to offer play value, risk and incremental challenge. It has been a great success for people of all ages as well as facilitating informal seating opportunities…and even Trails Biking testing ground!
In a bold move by the Landscape Architect, Play Gravel is the main surface under the play equipment. It is fantastic to see this underused material in a public setting. An environmentally friendly option for playground safety surfacing, gravel has fantastic safety properties, as well as being tactile and providing additional play value. With this Climbing Structure being Robinia, rather than Larch with Steel Feet, the use of a Loose Impact Absorbing Surface also ensures that maintenance is made easier as the foundations can be examined easily.
The ever-popular Cradle Nest Swing and Cableway generate excellent play opportunities for all. The considered inclusion of a Ferraphone brings an excellent sensory addition to the site. The creation of tuneful music helps to create a playful and friendly atmosphere across the site and can be used by a very broad range of users. In fact, we have observed a blind youngster using the Ferraphone – having a deep sensory experience, and crucially, felt joy and happiness knowing they were playing alongside their peers and directly influencing the place space.
Great landscape design promotes a range of natural materials and surfaces for children to interact with, and surrounding mounding helps shelter the space and is crucial for helping children – and all visitors to the space – feel comfortable and safe. We look forward to watching this excellent landscape mature with time.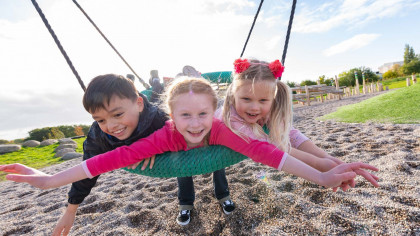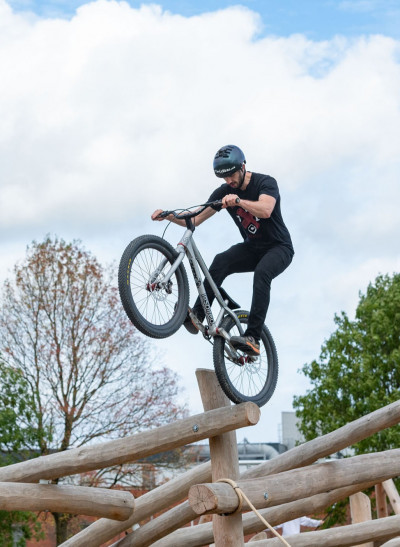 "Timberplay were great to work with. We established a strong working relationship for the project whereby our design was supported by the expertise of Timberplay, and the quality end products on-site speak for themselves."
Samuel Cortis, Consultant Landscape Architect, Land Use Consultants
Products
Products used at this space